This edition of International People Moves details appointments at broker Aon, insurtech Marshmallow, and loss adjuster Sedgwick.
A summary of these new hires follows here.
Aon Appoints WTW's Forsgård as CEO for Nordic Region
Insurance broker Aon plc announced the appointment of Johan Forsgård as chief executive officer for Aon's Nordic region. He will join the firm in the fourth quarter of 2022.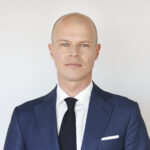 Forsgård has spent 16 years with Willis Towers Watson, most recently leading its Nordic region, in addition to holding the position of CEO for Sweden.
Allan Karlsen, CEO for Aon Denmark and Nordic chief operating officer, will continue leading the region along with the Nordic leadership team for the next year.
"As CEO for Aon's Nordic region, Johan will be leading the acceleration of our Aon United growth strategy as we grow this important region for our firm," commented Eduardo Dávila, CEO of EMEA for Aon.
***
Insurtech Marshmallow Hires Gillard as Chief People Officer
Marshmallow, the London-based digital insurance unicorn, has appointed Caroline Gillard as its first chief people officer, as part of its broader strategy to scale its culture as the business continues its high-growth trajectory.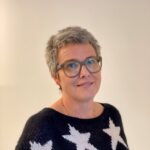 The appointment, which was effective on Sept. 14, comes just weeks after Marshmallow announced its $85 million Series B fundraise, which valued the motor insurer at $1.25 billion, making it one of the first UK unicorns founded by people of Black heritage.
Having previously held roles at Babylon Health, Moonpig, McArthurGlen and Skype, Gillard brings 20 years of experience in HR to her new role. As part of her remit, she will lead the company's people, talent and learning operations and advance Marshmallow's commitment to its unique culture. She will report to Alexander Kent-Braham, co-founder and co-CEO.
Marshmallow also recently appointed Sam Knott as vice president of Marketing to support its efforts to build brand awareness, reputation and engagement as the company continues on its ambitious growth plans, which have already seen customers double in the last 12 months. He joined from Dyson, where he had served as the company's global e-commerce director and held marketing director roles in Japan and the U.S., helping build a globally recognizable brand and boost revenue growth.
Having increased its headcount by more than 200% in the past year, the company expects to hire 400 people over the next 24 months, expanding into new markets and building new products.
***
Sedgwick Hires Norman as Int'l Business Development Director
Sedgwick, a global provider of technology-enabled risk, benefits and integrated business solutions, announced the appointment of James Norman as business development director for its international operations.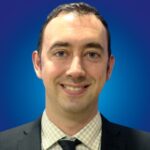 In his new role, Norman will be responsible for identifying and securing new business opportunities, as well as strengthening Sedgwick's relationships with existing and prospective clients. He will work with the company's international operations team to ensure the delivery of best-in-class services to clients.
Norman joins Sedgwick from a global loss adjusting and insurance services firm, Charles Taylor, where he served as global head of strategy and business development for more than three years. Prior to that, he was head of the insurance practice and market lead for business development and sales in East Africa at a KPMG, according to his LinkedIn profile.
He brings to Sedgwick more than 20 years of experience in the global insurance sector, as well as a strong network of industry contacts. He is based in London.
"I am thrilled to have James join the Sedgwick family," said Eric Malterre, chief client officer – international at Sedgwick. "He has a strong track record of success as a thought leader and innovative strategist. He will be a tremendous asset to our international business development team, and I look forward to the new growth opportunities he will bring to Sedgwick's business and our clients."
Topics Aon Willis Towers Watson
Was this article valuable?
Here are more articles you may enjoy.