BMS, the UK independent specialist insurance and reinsurance broker, announced the acquisition of Seoul-based insurance broker, Value-add Insurance Broker (VIB).
Financial terms of the transaction were not disclosed.
As part of the acquisition, VIB will become BMS Korea, a newly-licensed entity, operating within the wider BMS Asia team. It will provide specialist M&A insurance solutions to the Korean market. The move is part of BMS' strategy to expand its presence in the Asia-Pacific region, with Korea joining its global private equity and mergers & acquisitions (M&A) insurance operations in Singapore, Hong Kong, London and Toronto.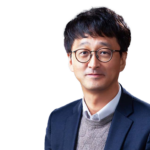 VIB, a specialist in M&A and financial lines insurance, was established in early 2021 by Yongtak Lee and has grown rapidly since. Lee will become CEO and managing director of BMS Korea.
With more than 20 years' experience as both a broker and underwriter in Korea, he is widely recognized as an industry leader who has been instrumental in the growth and development of M&A insurance in Korean transactions, said BMS in a statement.
He was most recently the senior director and head of financial lines at Aon's Korean operations, where he developed and led the M&A insurance solutions practice for more than 10 years. Prior to this, he was an underwriter in several leading Korean and international insurance companies.
"I am delighted to welcome Yongtak and his team to BMS. Having a local presence in Seoul aligns perfectly with our international strategy of providing clients with value-added services in the world's leading financial services hubs," commented Nick Cook, CEO of BMS.
Sandra Lee, CEO of BMS Asia, said: "With Korea's M&A landscape recording new highs in both transaction volume and values, there is a significant opportunity for specialist brokers to demonstrate their expertise and value to dealmakers in this robust and burgeoning market."
About BMS Group
A leading independent specialist re/insurance broker. London-based BMS for 40 years has provided customized solutions in wholesale, reinsurance and direct insurance, and capital advisory.
Source: BMS
Was this article valuable?
Here are more articles you may enjoy.