This edition of International People Moves details appointments at Hamilton Re, Willis Towers Watson and Howden Re.
A summary of these new hires follows here.
Hamilton Appoints AIG's Friston for Financial Lines Insurance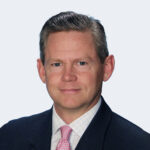 Hamilton Insurance Group Ltd. announced the launch of Financial Lines Insurance at Hamilton Re Ltd., the company's Bermuda-based insurance and reinsurance operating subsidiary, with the appointment of David Friston as senior vice president, head of Financial Lines Insurance.
Reporting to Tim Duffin, chief underwriting officer, Hamilton Re, Friston joined this month from AIG and is based in Bermuda.
Friston has decades of financial lines industry experience, most recently senior vice president and financial lines manager at AIG in Bermuda where he spent 11 years and also held several AIG directorships. Prior to AIG, Friston spent more than 15 years with various Chubb entities, based in London, Australia and New York, having started his career in banking, where he spent time working in India and London.
***
WTW Hires Marsh's Baker for FINEX Banking Team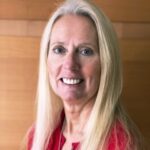 Insurance broker WTW announced the appointment of Julie Baker as lead Relationship Management for the Banking sector, based in London and reporting to Marcus Porter-Wright, GB Head of FINEX Financial Institutions.
At Marsh for over 20 years, Baker designed and managed bespoke financial lines programs for a broad spectrum of financial services clients within the FINPRO division. Baker is also the growth leader at Marsh for the financial services team, responsible for driving new and expanded business across the division.
She begins her role at WTW in April 2022 and will be responsible for growing and developing the banking client portfolio.
***
Howden Re Hires Berkley Re's Pike as Exec. Dir., Treaty Reinsurance, APAC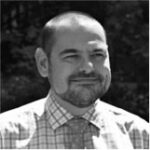 Howden Re announced that Richard Pike will be joining the company as executive director, Treaty Reinsurance from April 2022. Pike will report to Stephen Warwick, head of Treaty for Asia Pacific, and will be based in Sydney.
He will be responsible for serving clients and markets across Asia Pacific as part of the organization's growing Treaty Reinsurance team.
Pike joins after 10 years with Berkley Re where he had responsibility for regional ceded reinsurance. Prior to Berkley, he spent 20 years as a reinsurance broker, latterly with Aon Benfield in London.
"We are excited to welcome Richard to Howden Re and back to broking. Howden Re continues to grow and recruit talent across the Asia Pacific region with offices in Hong Kong, Singapore and Sydney to help our clients, working as one team across the region," commented Elliot Richardson, chairman, Howden Reinsurance Brokers.
Topics Reinsurance Willis Towers Watson AIG
Was this article valuable?
Here are more articles you may enjoy.