This edition of International People Moves details appointments at QBE Insurance, MS Amlin, and Generali.
A summary of these new hires follows here.
QBE Hires RSA's Germain as Group Chief Information Officer
QBE Insurance Group announced the appointment of David Germain as group chief information officer (GCIO). He joined the group on April 26, is based in QBE's London office and reports to Matt Mansour, group executive, Operations and Technology.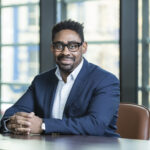 As GCIO, Germain will be responsible for leading QBE's global Technology Services function to deliver transformative technology change that supports business goals and the overall effectiveness of the group.
With 30 years' experience building global IT and digital strategies within financial services organizations, Germain joins QBE from RSA Group where he was group, UK and international chief information officer, responsible for leading the global IT function with a focus on developing technology and digital capability.
He also has held senior technology roles at NatWest Group, Deutsche Bank, Close Brothers Banking Division and GE Capital, and he began his IT career in systems management roles at the Corporate Services Group and ACXIOM.
During his career, he has overseen business-critical global transformations that include the development of large-scale investment cases for major IT and business change across systems, people and process, leveraging new techniques including Agile and DevOps.
"QBE has made great strides executing on our modernization agenda over the past three years, and David will continue to drive our strategic priority areas as we move into the next phase of our modernization and digitization initiatives," commented Mansour. "As technology becomes ever more central to driving value in the insurance sector, I'm excited to bring someone of David's caliber into the senior executive team."
***
MS Amlin Appoints Ferguson From AXIS as Head of Open Market Property
MS Amlin Underwriting Ltd. (MS AUL), the Lloyd's re/insurer, announced the appointment of Julie Ferguson as the head of Open Market Property. Ferguson will join MS AUL in the coming months, and will report to Sam Geddes, head of Property and Allied Lines.
With more than two decades of experience in the property market, Ferguson joins from AXIS where she has spent the last five years as part of the Global Property team, responsible for managing and growing the International Property portfolio, latterly as deputy head of Global Property.
Prior to AXIS, Ferguson was International Property Class underwriter at Argo where she helped build the International Property book from its inception. Julie began her insurance career at Eagle Star before moving onto Chubb.
***
Generali Appoints 3 for Italy and Global Business Lines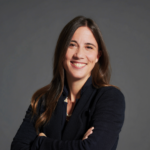 Generali has promoted Giulia Raffo to chief financial officer of Country Italy and Global Business Lines. He also assumes the role of CFO of General Italia and managing director of the administration area at Generali Business Solutions.
Raffo takes over from Cristina Morgan, who retires after more than 30 years at Generali, during which she held roles of increased responsibility.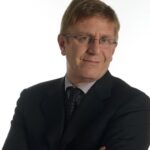 Manlio Lostuzzi, CEO of Generali Global Corporate & Commercial (GC&C), has had his responsibility extended to head of GBL Insurance Technical Coordination, with the responsibility to steer and monitor Generali Global Business Lines' technical performance.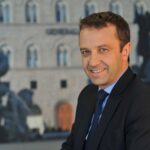 Ludovic Bayard has been appointed CEO of Generali Employee Benefits (GEB). Former general manager of Generali Employee Benefits, Bayard has extensive experience in the market. Bayard is also the legal representative of Assicurazioni Generali S.p.A. in Luxembourg, with the responsibility to oversee the overall Luxembourg Branch activities.
Paolo Ribotta, former CEO of GEB, who joined Generali in 2012 to set up and run Global Corporate & Commercial and who strengthened operational excellence at GEB over the past two years, will pursue other professional opportunities.
Topics Commercial Lines Business Insurance Property Mississippi Generali Life Assurance (Thailand) Plc.
Was this article valuable?
Here are more articles you may enjoy.