This edition of International People Moves details appointments at three brokers: NFP, Acrisure Re and Howden Sweden.
A summary of these new hires follows here.
NFP Names New Exec Team in Canada
NFP, the New York City-based property/casualty insurance broker and consultant, announced the appointment of a new executive leadership team (ELT) in Canada.
NFP said it has assembled this leadership team as the company continues to grow and expand in Canada. The ELT will play a central role in NFP's mission to build a unified, national business platform in Canada and deliver tailored solutions to help clients attain greater success.
Members of the corporate ELT include John Haas, president; Scott Saddington, chief operating officer; Tara Carruthers, chief financial officer; Lesley Munk, associate general counsel; and Greg Padovani, head of M&A.
In addition, operational ELT members are:
Sally Hagan, Benefits, Retirement and Group Benefit MGA; based in Toronto, Hagan joined NFP in 2017. Her career spans 23 years with a specialization in mid-to-large group benefits consulting.
Mark Waxman, Life & Living Benefits; based in Toronto, Waxman joined NFP in Canada through the DOT Financial Corporation acquisition in 2008. He has 27 years of industry experience.
Greg Dunn, Personal Lines; based in Toronto, Dunn joined NFP though the acquisition of Mass Insurance Brokers in 2018, where he was president and CEO. He has 26 years of industry experience.
Mark Wiens, Mid-Market and SME business lines; based in Edmonton, Wiens joined NFP through the Foster Park acquisition in 2021, where he served as president since 1997 and successfully grew the company.
Evan Garner, Complex Risk Solutions Group; based in Montreal, Garner joined NFP in 2021. He has 20 years of industry experience, serving rail, aircraft manufacturing, forestry, power and industrial manufacturing.
In addition, Mary Steed, NFP's chief people officer, will work closely with the ELT to guide key initiatives. Steed drives NFP's PeopleFirst agenda, partnering with NFP's business leaders to ensure the strategies employed and programs offered attract, engage and retain top talent. She is also responsible for all human resources field operations, talent management, recruiting, and community and charity initiatives, among others.
"Forming the ELT is an important step for NFP's evolution in Canada," said John Haas, president, NFP in Canada. "Team members have a diversity of perspectives, business line expertise and geographic representation, which allows us to break down barriers for clients and provide them access to holistic solutions tailored to their dynamic needs."
***
Acrisure Re Names WTW's Ainsby to Lead New Asia Fac Operation
Acrisure Re, the re/insurance division of top-10 global insurance broker and fintech platform Acrisure, announce the launch of its Hong Kong operation and the appointment of Duncan Ainsby as senior vice president of facultative reinsurance and Head of Asia.

Ainsby will be based in Acrisure Re's new offices in Hong Kong and will report to Ghassan Mansour, managing director and head of facultative in London.
In his role, Ainsby is responsible for leading and expanding Acrisure Re's Hong Kong operation as well as building strategic partnerships within the facultative reinsurance sector across the Asia region.
Ainsby has more than 35 years of experience in complex risk and multi-line insurance, facultative and treaty reinsurance. Prior to joining Acrisure Re, he held multiple director and regional roles at Willis Towers Watson and Aon, with his most recent position being strategic account director client management at Willis Towers Watson Australia.
He began his career as a reinsurance broker at a Lloyd's of London brokerage and later became a director and senior broker at Gallagher Re.
"From a facultative perspective, the Asian market is incredibly important and our decision to expand into this market was a natural next step for Acrisure Re," said Ghassan Mansour, head of Facultative International, for Acrisure Re. "Duncan's broad reinsurance expertise and extensive network will be vital as we look to capitalise on the various treaty and facultative opportunities in this region…."
"I am delighted to have the opportunity to establish and grow Acrisure Re's first office footprint outside of North America and Europe," commented Ainsby.
***
Howden Sweden Taps WTW's Gustafsson as CEO, Haleen as Exec Director
Howden, the London-based insurance broker, announced it has appointed Marie Gustafsson as chief executive officer, Sweden, and Kristoffer Haleen as an executive director on the board of Howden Sweden, to lead its business in the region, once their contractual obligations have been discharged.
Jesper Bretz, the incumbent CEO, will oversee the transition of the business before stepping down at the end of the financial year.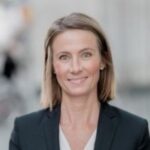 Gustafsson will join Howden from Willis Towers Watson, where she spent 14 years and most recently held the role of head of Sales for Large and Complex business and lead relationship manager. Previously, she was a senior marketing executive for the firm's global risk and analysis team, and also spent six years with its global captive practice in Guernsey. She started her insurance career in PPI insurance in a Swedish bank.
Haleen also joins from Willis Towers Watson, where he has held the roles of lead relationship manager and cyber practice leader since 2013. Prior to this, he was with Zurich as a financial lines underwriter and has a background in law.
Topics Willis Towers Watson Canada
Was this article valuable?
Here are more articles you may enjoy.