Thomas A. Bradley has stepped into the role of chief executive officer of Argo Group International Holdings Ltd., the Bermuda-based specialty insurer.
Bradley, who has served as Argo's chairman since 2020, has been interim CEO since March 2022 when Kevin J. Rehnberg announced he would be temporarily unable to perform his duties for health reasons.
Rehnberg won't be returning to the role and resigned from the company's board of directors, effective immediately. Bradley will continue in his role as executive chairman of the board of directors.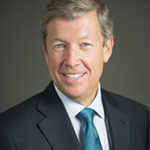 Bradley is an industry veteran with extensive experience in the insurance industry. He previously served as the chief financial officer and executive vice president of Allied World Assurance Company Holdings, a global provider of insurance and reinsurance solutions, from 2012 until 2017.
Prior to that, Bradley served as executive vice president and CFO for two other public companies, Fair Isaac Corp. and the St. Paul Cos. He also held senior financial and operational positions at Zurich Insurance Group, including CFO for North America and CEO of the Universal Underwriters Group (now Zurich Direct Markets).
He currently serves on the board of directors Horace Mann Educators Corp. and previously served on the board of directors of Nuveen Investments Inc.
Bradley received a bachelor's degree in accounting from the University of Maryland and a Master of Business Administration from Loyola University of Maryland and is a certified public accountant (inactive).
"During his time at Argo, Kevin made tremendous progress in transforming the U.S. business, laying the groundwork for improvements in the International business and streamlining operations to drive efficiency," said Bradley. "We would like to sincerely thank Kevin for his service to Argo, congratulate him on a very accomplished career, and wish him the best in the future."
"It is a privilege to serve as executive chairman and CEO working with a highly engaged board of directors and an outstanding group of employees across the company," he added. "We will continue to implement our strategy with a focus on shareholders, customers and employees."
Source: Argo Group
Was this article valuable?
Here are more articles you may enjoy.