This edition of International People Moves details appointments at Berkshire Hathaway Specialty Insurance and AM Best.
A summary of these new hires follows here.
BHSI Hires Liberty Specialty's Ferrari as Head of Transactional Liability in Australasia
Berkshire Hathaway Specialty Insurance (BHSI) announced that it has further expanded its local transactional liability underwriting capabilities worldwide with the addition of Nicholas Ferrari as head of Transactional Liability Insurance in Australasia.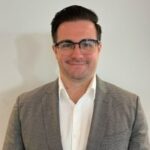 Ferrari comes to BHSI from Liberty Specialty Markets, where he was most recently senior underwriter, Liberty Global Transaction Solutions. Prior to his insurance career, he was a solicitor at King & Wood Mallesons where he worked in private equity and mergers and acquisitions. He received his Bachelor of Arts and Bachelor of Laws degree from Macquarie University.
"We are excited to expand our global transactional liability team with local underwriting and leadership in Australasia," said Cameron McLisky, head of Executive & Professional Lines, Australia and New Zealand. "Nick brings a unique perspective as an experienced underwriter of transactional solutions and a solicitor who has worked with customers across a full range of transactions."
Ferrari will be based in Sydney and can be reached at Nicholas.Ferrari@bhspecialty.com.
AM Best Appoints Curtis for Market Development, Asia-Pacific Region
AM Best announced that Rob Curtis has been appointed managing director of market development for the Asia-Pacific region.
Curtis, who has 34 years of experience working in the insurance and reinsurance markets, will be based in Singapore and report to Andrea Keenan, executive vice president and chief strategy officer. The appointment was effective July 1, 2022.
Prior to joining AM Best, Curtis was the head of the major groups and technical expert teams at Hong Kong's Insurance Authority (IA), responsible for the development of Hong Kong's new group-wide supervision and macro-prudential frameworks. Additionally, he was the chair of the International Association of Insurance Supervisors (IAIS), working group on group-wide supervision during his time at the regulatory body.
Prior to the IA, Curtis was KPMG's global regulatory lead for insurance while concurrently heading up the Asia-Pacific (ASPAC) insurance risk and regulatory practice.
"We are excited to have Rob join our teams in Asia given his extensive experience in those markets," said Keenan. "Together, we look forward to developing AM Best's profile further in major Asia-Pacific markets."
Curtis also will serve as co-CEO of A.M. Best Asia-Pacific (Singapore) Pte. Ltd. He holds advanced degrees in the areas of financial services and management, and is a distinguished fellow of the IAIS and an honorary fellow of the Institute and Faculty of Actuaries. He can be reached at robert.curtis@ambest.com
Topics Excess Surplus AM Best
Was this article valuable?
Here are more articles you may enjoy.