This edition of International People Moves details appointments at Gallagher, SiriusPoint and Willis Towers Watson (WTW).
A summary of these new hires follows here.
Gallagher Promotes Raven as CEO of Energy Practice
Gallagher has made a key new appointment in its Specialty leadership team, promoting Julian Raven to the role of CEO of its energy practice.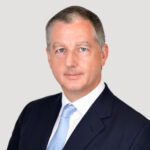 Raven joined Gallagher 14 years ago when the firm first established its London-based energy practice and has been deputy managing partner for the last four years. Prior to joining Gallagher, Raven worked at Aon specializing in energy broking. He will report to Gallagher's Specialty CEO, Jonathan Turner.
Raven replaces Jonathan Smith who has led Gallagher's energy practice since 2018, having joined to deliver specific results over a fixed period of time and is now retiring from the industry.
Gallagher's Energy Practice handles upstream, downstream, casualty, power and renewable energy risks for firms internationally and includes over 65 risk professionals. The team has grown significantly in recent years, most recently with a focus on building its specialist renewables team with industry heavyweights including Huw Turner and Mike Parry joining in recent months.
***
SiriusPoint Names Heerasing Active U/W of Lloyd's Syndicate 1945
SiriusPoint Ltd., the Bermuda-based specialty insurer and reinsurer, announced that Bobby Heerasing has been appointed active underwriter of Lloyd's Syndicate 1945, effective Sept. 1, 2022.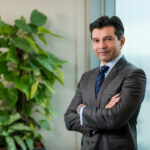 Currently also head of International Strategic Business Development, it was previously announced that Heerasing will take on the role of SiriusPoint UK country brand manager, following the sale of SiriusPoint's Lloyd's managing general agent to Mosaic Insurance.
The sale, which is expected to complete in Q4 2022, subject to Lloyd's and regulatory approvals, will see Robert Harman, managing director of Sirius International Managing Agency (SIMA) and SiriusPoint London chief executive officer, transition to Mosaic to continue his role as CEO of the managing agency.
SiriusPoint will retain Syndicate 1945 and its UK Branch operations.
Heerasing joined SiriusPoint in October 2021 with over 25 years of market experience. Previously CEO of Asia Capital Re and a board member of ACR Holdings and ACR Group, he also spent 18 years at Catlin as chief underwriting officer, and XL Catlin as regional underwriting director of Asia Pacific (Insurance).
"I am delighted have an underwriter of Bobby's caliber and experience leading Syndicate 1945," commented Scott Egan, chief executive officer of SiriusPoint. "The Lloyd's market is an important and integral part of SiriusPoint's offering. The strength of this appointment reflects our commitment to building a profitable and sustainable business and adding value to the Lloyd's franchise."
***
WTW Appoints 3 Execs for Natural Resources Business
Insurance broker WTW announced three senior appointments in its natural resources business: Andrew Brunero, Will Fremlin-Key and Ahmed Abdel-Gawad.
Brunero has been named the global head of downstream energy broking for WTW's natural resources business. He joins WTW from Marsh Energy, after spending more than a decade at the company, working in London, Houston and Dubai, where he is currently based.
In his new position, Brunero's initial focus will be on building WTW's production and growth strategy internationally.
WTW also named Will Fremlin-Key as the global head of mining and metals for its natural resources business. Fremlin-Key joins WTW from Gallagher, where he led a specialty team in mining and heavy industry across London.
In his new position, Fremlin-Key will be responsible for coordinating and developing WTW's mining & metals presence globally, executing his broad industry knowledge across casualty, management liability, cyber, marine, energy and property.
WTW also announced the appointment of Ahmed Abdel-Gawad as the company's head of natural resources for the CEEMEA region. His role is effective immediately. Based in Egypt, Abdel-Gawad joined WTW in 2021 as head of specialty for Egypt, having previously worked at Aon.
Abdel-Gawad will lead the growth strategy across the four sectors of natural resources, building on recent successes, by leading WTW's regional teams and placement hubs, in order to acquire new clients and grow the company's footprint across the CEEMEA region.
All three new appointees will report to Graham Knight.
Topics Excess Surplus Lloyd's Willis Towers Watson A.J. Gallagher
Was this article valuable?
Here are more articles you may enjoy.