This edition of International People Moves details appointments at Arch Insurance International, Beazley, and Aon Reinsurance Solutions.
A summary of these new hires follows here.
Arch Insurance Int'l Names Lockton's Stallard as Cargo U/W
Arch Insurance International announced the appointment of David Stallard as senior cargo underwriter, effective immediately.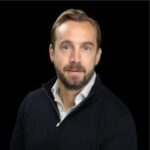 Joining Arch's cargo and logistics division, Stallard is responsible for driving growth through the development of key relationships, focusing on establishing the team's lead market capability and strengthening Arch's position in the sector. Based in London, he reports to Steve O'Gorman, head of Cargo and Logistics.
Stallard brings over 20 years of insurance market experience in both underwriting and broking to the role. Most recently, he was senior vice president, Cargo and Logistics, at Lockton having joined the company in 2018. He was also a cargo and equipment underwriter at both Markel International and Skuld 1897, and has held broking roles at Ropner Insurance Services and Price Forbes & Partners.
Arch Insurance International is part of Bermuda-based Arch Capital Group Ltd. and includes Arch Insurance UK and the P/C insurance operations of Arch Insurance (EU) dac, as well as Arch's insurance operations in Europe, Bermuda and Australia.
***
Beazley Hires van Ommeren as Benelux Financial Lines U/W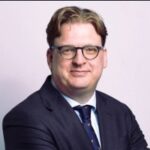 Specialist insurer Beazley has hired Rogier van Ommeren, extending the Benelux team as a financial lines underwriter. He will be responsible for underwriting Beazley's financial lines book of business in Benelux, working closely with local brokers and partners.
van Ommeren joins Beazley following 13 years employment at financial lines niche broker Schouten Insurance International in The Netherlands. After his stint at Schouten, he moved to Markel Nederland (November 2018 – July 2020) and most recently at Aon, according to his LinkedIn profile.
He will be part of the Benelux team led by Alexander van Nierop, supporting the Beazley book that has grown significantly during the last four years.
***
Aon Reinsurance Solutions Taps Sompo's Shedden for Analytics
Insurance broker Aon plc named Paul Shedden as its global and UK head of analytics in the firm's Reinsurance Solutions.
Based in London, Shedden will join Aon on Oct. 17 from Sompo International, where he was head of Portfolio Design, Pricing and Analytics – Global Insurance, having previously held senior actuarial and analytics roles at re/insurers AXA XL, XL Catlin and Catlin.
As Aon's global head of analytics for Reinsurance Solutions, he will report to Andy Marcell, global chief executive officer of Reinsurance Solutions and will join the Reinsurance Solutions global leadership team.
In addition to his global role, Shedden will have direct responsibility for the UK analytics function, reporting to Rupert Moore, UK CEO of Reinsurance Solutions, and joining the Reinsurance Solutions UK leadership team.
In his new role, Shedden will drive collaboration and innovation across Reinsurance Solutions' analytics and broking colleagues, harnessing the technical expertise within the regional and product solution teams to create innovative client solutions on a global scale. He will also chair the Analytics Leadership Committee, which is responsible for the Analytics' global strategy, coordination of resources and investments – including acquisitions – for Reinsurance Solutions.
"Having worked at some of the leading re/insurers in our marketplace, Paul understands the importance our industry places on data, analytics and actuarial services," commented Marcell. "In joining Aon, we know he will help to not only drive our capabilities, but further tailor them to the needs of our sector, and in doing so deliver optimum client value to help our clients make better, more-informed decisions."
The Reinsurance Solutions Analytics team's expertise includes a wide range of capabilities, including weather, climate and catastrophic risk assessment to unstructured data management and analysis. Its solutions can assist re/insurers to achieve growth, navigate volatility, build resilience and consider their capital allocations, which in turn help them to boost underwriting profitability, effectively manage portfolios and optimize risk transfer programs.
Topics Auto Reinsurance Aon Trucking
Was this article valuable?
Here are more articles you may enjoy.