Brookfield Reinsurance's $1.1 billion acquisition of Argo Group International Holdings has been completed and Jessica Snyder was appointed chief executive officer of Argo.
Snyder succeeds Thomas Bradley, who announced that he was retiring upon closing of the deal.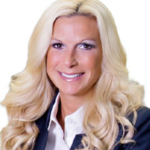 Snyder joined Argo about a year ago as president of U.S. insurance. Snyder has 30 years of industry experience, coming to Argo from GuideOne where she was president and CEO 2017-2022. Prior to GuideOne, Snyder was senior vice president of commercial and specialty lines at State Auto Insurance. She also served as senior vice president, chief operating officer and chief financial officer at Rockhill Insurance Group, and as chief financial officer at Citizens Property Insurance.
Argo's common shares have ceased trading on the New York Stock Exchange. Brookfield said Argo's leading U.S. specialty platform adds a foundational piece to Brookfield Reinsurance's expanding U.S. P&C operations and increases Brookfield Reinsurance's assets to over $50 billion.
Argo shareholders approved the Brookfield-Argo merger in April. Argo shareholders will receive $30 per share in cash, representing a 6.7% premium to Argo's closing share price when the acquisition agreement was reached.
In April 2022, Bermuda-based Argo announced its board of directors had initiated an exploration of strategic alternatives, including a sale. The insurer had experienced several years of turmoil, including losses and a probe by the U.S. Securities and Exchange Commission over excessive corporate expenses, as well as disgruntled shareholders, and management turmoil.
Topics Reinsurance
Was this article valuable?
Here are more articles you may enjoy.