Fort Wayne, Ind.-based Brotherhood Mutual Insurance Co. promoted Sabra Rowley to the position of assistant vice president – affiliate operations.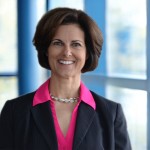 Rowley will oversee all of the management and operations of Brotherhood Mutual's subsidiaries — the American Church Group agencies and MinistryWorks, the company's payroll service for ministries.
Rowley joined Brotherhood Mutual in 2013 as director – affiliates. She is a CPA licensed in Indiana.
Brotherhood Mutual Insurance offers comprehensive property, liability, workers' compensation and commercial auto insurance for churches and related ministries throughout the United States. Other programs include foreign liability and travel assistance for short- and long-term mission trips and ministry payroll services.
The company employs more than 300 people and works with independent agents in 43 states and the District of Columbia.
Source: Brotherhood Mutual
Was this article valuable?
Here are more articles you may enjoy.