Managing general agency and surplus lines broker J.M. Wilson, based in Portage, Mich., promoted Roxanne Barry, to director of property and casualty underwriting.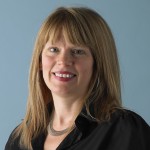 In addition to her role as property and casualty manager at the Michigan office, Barry will also lead the professional development of all property and casualty underwriters throughout the organization and serves as a direct liaison to property and casualty companies for the purposes of maintaining excellence in underwriting.
Barry holds a Certified Insurance Counselor (CIC) and Certified Insurance Sales Representative (CISR) designation and has been employed with J.M. Wilson for 17 years.
Source: J.M. Wilson