Illinois' most populous county is accusing Wells Fargo & Co. in a lawsuit of subjecting minority and female borrowers to discriminatory and predatory lending.
Cook County's 152-page lawsuit filed last week follows similar legal action by governments in Miami and Los Angeles.
The lawsuits allege Wells Fargo and other lenders engaged in mortgage discrimination that led to a wave of foreclosures in minority communities during the 2008 collapse of the subprime mortgage industry.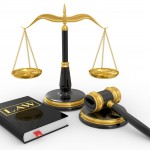 The Chicago lawsuit claims Wells Fargo wrongly imposed inflated or unneeded rates and fees, plus penalties to refinance.
That practice may involve up to 26,000 loans. The county seeks a court order to halt the practice along with damages that could top $300 million.
Wells Fargo says the allegations are baseless and the company has a fair, responsible record.
Copyright 2020 Associated Press. All rights reserved. This material may not be published, broadcast, rewritten or redistributed.
Was this article valuable?
Here are more articles you may enjoy.