The Central Insurance Companies, headquartered in Van Wert, Ohio, has appointed John E. White to the board of directors for Central Mutual Insurance and All America Insurance Companies, and the Central Insurex Agency effective Feb. 27, 2015. White has also been appointed to the executive committee of the Central Insurance Companies.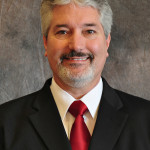 As senior vice president of information technology, White has accountability for all information technology at Central including software development, hardware infrastructure and procurement, disaster recovery, and IT operations. He began his career with Central in 1979 as a programmer and was steadily promoted to various positions in the department including leading the first agency/company interface efforts before being named vice president of information technology in 1999.
Source: Central Mutual Insurance Company
Was this article valuable?
Here are more articles you may enjoy.