Pinnacle Actuarial Resources Inc., headquartered in Bloomington, Ill., added Lyn Landon has as controller in its home office.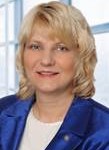 Landon has more than 30 years of accounting and finance management experience, most recently working for 1st Farm Credit Services in Normal. Prior to that, Landon was Director of Finance for W.M. Putnam Co., Bloomington, and owned an independent financial consulting business in Bloomington.
She is a Certified Public Accountant and a past board member of the McLean County Chamber of Commerce.
Pinnacle is an independent, full-service actuarial firm focused on the property/casualty insurance industry. The firm also has offices in Atlanta, Chicago, Des Moines, Indianapolis and San Francisco.
Source: Pinnacle Actuarial Resources
Was this article valuable?
Here are more articles you may enjoy.