The Minnesota Vikings say Wells Fargo is using illuminated rooftop signs on two buildings near the team's new stadium in an effort to "photo bomb" the facility, which is named for a Wells Fargo competitor.
The Vikings sued Wells Fargo in Hennepin County District Court.
According to Minnesota Public Radio News, the lawsuit claims the bank and the team agreed Wells Fargo could put 56-foot square roof signs on nearby office towers.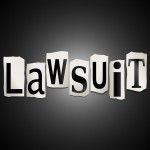 The Vikings say Wells Fargo's mounted and illuminated rooftop signs don't conform to the agreement.
Wells Fargo spokesman John Hobot says the bank is satisfied with the approved "signage package."
The stadium has been named U.S. Bank Stadium. Neither the team nor U.S. Bank have disclosed what the bank paid for stadium naming rights.
Copyright 2021 Associated Press. All rights reserved. This material may not be published, broadcast, rewritten or redistributed.
Was this article valuable?
Here are more articles you may enjoy.