The National Weather Service confirmed this week that a tornado touched down briefly in western Indiana on Sunday.
The weather service rated the tornado as an EF-0, estimating it had peak winds of 70 mph.
The weather service said the tornado touched down in a field southwest of the town of Linden, about 50 miles northwest of Indianapolis, at 8:38 p.m. Sunday and caused no damage.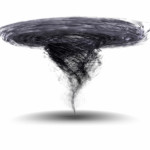 The weather service said the tornado was produced by a cold front that caused thunderstorms.
Copyright 2021 Associated Press. All rights reserved. This material may not be published, broadcast, rewritten or redistributed.
Was this article valuable?
Here are more articles you may enjoy.