The Minnesota Department of Transportation is testing the use of drones to inspect bridges.
Transportation officials expect the technology will save money and provide another perspective on how the state's bridges are holding up. The drone allows inspectors not only to see the bridge, but detect temperature changes in the concrete.
Contract engineer Barritt Lovelace told KARE-TV the biggest benefit is being able to inspect parts of the bridge that are otherwise hard to access. MnDOT is contracting with Collins Engineers to test the drones.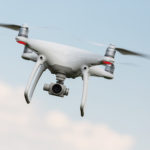 MnDOT will begin its final phase of drone testing this spring and could begin using them full-time next year.
Copyright 2023 Associated Press. All rights reserved. This material may not be published, broadcast, rewritten or redistributed.
Topics Minnesota
Was this article valuable?
Here are more articles you may enjoy.