Toledo, Ohio-based insurance brokerage, Hylant, has named Jim Stengle as senior vice president, employee benefits business development manager. It is a newly created role within the agency's Employee Benefits Practice.
Based in Toledo, Stengle has more than 30 years of experience in the insurance and managed healthcare industries. He will provide coaching, training and mentoring to new employee benefits client executives across the entire Hylant footprint.
Stengle previously served as a national faculty member for the National Alliance for Insurance Education & Research and has developed continuing education coursework in the health benefits field.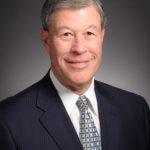 Hylant was founded in 1935, is a full-service insurance brokerage with 14 offices in Ohio, Michigan, Illinois, Indiana, Tennessee and Florida, and is a member of the Worldwide Broker Network.
Source: Hylant
Was this article valuable?
Here are more articles you may enjoy.