Duane Sanders has joined Chicago-based Kemper Corp. as president of its Property & Casualty Division.
Sanders will report to Kemper President and Chief Executive Officer Joseph P. Lacher Jr. and will be based in Chicago.
His direct reports include the executives who lead the Kemper Preferred, Kemper Specialty, Kemper Specialty California, and Alliance United businesses, as well as various P/C supporting functions.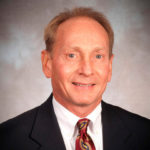 Sanders joins Kemper from The Travelers, where he held a variety of roles including CEO and COO of Travelers Canada, several senior management positions in personal insurance, business insurance, claims and international, and most recently, SVP of small commercial. He has also held leadership positions at Fortune Financial, Cigna Financial and Progressive Insurance.
The Kemper family of companies offer insurance for home, auto, life, health and valuables.
Source: Kemper Corp.
Topics Property Casualty
Was this article valuable?
Here are more articles you may enjoy.