Independent insurance broker ONI Risk Partners (ONI) has hired Mike Loveless as a commercial risk adviser in ONI's Fort Wayne, Indiana, office.
ONI is a full-service insurance agency delivering commercial, employee benefits, and personal insurance products and services to families and businesses.
Loveless most recently worked for JPMorgan Chase as a branch manager. He brings an established track record of educating and advising clients about a wide range of products and then customizing a plan to protect their most valuable assets and manage their risk effectively.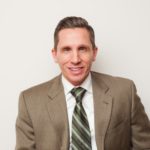 At ONI, Loveless focuses on the identification, assessment, and management of the overall impact and cost of risk to his mid-to-large commercial clients to help improve their bottom line.
ONI Risk Partners became part of the Prime Risk Partners family in 2016.
Source: ONI Risk Partners
Was this article valuable?
Here are more articles you may enjoy.