Lansing, Michigan-based AF Group is branching out from its traditional base in workers' compensation into the specialty commercial auto insurance niche, driven by a new operating company — Fundamental Underwriters.
With a focus on commercial trucking, Fundamental had a soft launch at the beginning of April, according to Marguerite Dixen, president. The company, which writes primary commercial auto and physical damage policies through Third Coast Insurance Co., also an AF Group operating company, started in four states and expanded to 10 as of July 1.
"We are operating in local, intermediate and long-haul trucking for vehicles plating in 10 states through the end of this year," Dixen said. Those states are Georgia, Indiana, Iowa, Illinois, Minnesota, Missouri, Ohio, Pennsylvania, Tennessee and Virginia. The brand presently writes more than $2 million in commercial trucking premium, according to an announcement released by the company.

Eventually, the brand will continue to expand nationally on a select basis, Dixen said. We "can't promise to be in every state but on a non-admitted basis we'll expand well beyond the current states."
Dixen also serves as president of Third Coast, which primarily writes workers' compensation for hard-to-place specialty risks, including for the trucking industry. She said while AF started looking at an expansion into multi-line exposures outside of workers' comp about three years ago, the decision to go into commercial trucking was made about 18 months ago.
"I was brought in after we'd done some initial research about what we might do. My multi-line background put me in a position to understand other coverages … but it wasn't a forgone conclusion that we'd go into auto. We researched the market and saw what was available. And came to the conclusion that right now there's a real need in the trucking business for a fresh market. A lot of folks have withdrawn from the market and pricing is headed in the right direction."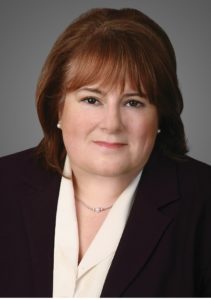 She said with a strong underwriting team and a specialty model, the company saw "an opportunity to bring customers what they can't always get in a big box carrier." That is, a boutique experience similar to that which Third Coast offers, she added.
Dixen has been with AF Group for eight years, having been brought in to develop the business plan for Third Coast Underwriters. "But prior to being at the AF Group in the mono-line comp business, I was a national accounts underwriter, a specialty environmental underwriter … and an international underwriter. Just an underwriter's underwriter. But I've been in senior management for 15 or 20 years now," Dixen said.
She said Fundamental operates as a managing general underwriter and works "with retail agents almost exclusively. We have one wholesaler that we work with, but our distribution model is absolutely working with strong trucking specialty retailers. We are an MGU in that we have an agency presence. That is because we are issuing our policies on a non-admitted basis," she said.
Both Third Coast and Fundamental are officially based in Chicago. However, led by Rob Westburg, a 30-year veteran in the insurance and transportation sector, Fundamental has a strong operational presence just outside of Philadelphia and will be further building out the office there, Dixen said. "We'll have regional underwriting presence as we grow the operation."
Claims, underwriting and loss control staff headed by Westburg are located in Pennsylvania and back room operations will be handled by the AF Group in Lansing. With those facilities in place, Fundamental will be able to expand flexibly on a regional basis, she said.
Dixen said the group is targeting the middle market of trucking risks "with high quality underwriting and loss control skills and great claims control, so that we can make available coverage at affordable prices for the part of the market that isn't getting a ton of attention. The stuff that falls out of a predictive model or home office guidelines but it's not a bad account."
Topics Auto Workers' Compensation Excess Surplus Commercial Lines Business Insurance Underwriting Trucking
Was this article valuable?
Here are more articles you may enjoy.