At first glance, an insurance company's investment in a staffing company might seem, well, a little off-base.
But according to principals at American Family Insurance and its staffing agency subsidiary, Moonrise, it's a symbiotic relationship that makes perfect sense because both entities are all about helping customers protect their financial well-being.
Led by co-founder and CEO Kara Kaplan, Chicago-based Moonrise uses technology to bring employers and employees together, connecting businesses in need of extra employees with workers who want to supplement their income.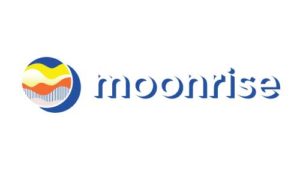 "We are basically a platform that tries to seamlessly connect hardworking American's with reputable employers that are in need of extra shift work," Kaplan said.
The Moonrise concept was developed following American Family's 2013 acquisition of Nashville, Tennessee-based The General Insurance, a provider of non-standard auto coverage.
Ryan Rist, director of Innovation for American Family, said his team took the time to research and get to know The General's customer in order to figure out how better to serve them. The General's customer, they found, "is really representative of probably over half of our country, which is incredibly hardworking but also struggling to often make ends meet," he said
The team began taking a hard look at products and services that to might be useful to those customers.
"We tested probably 30-some different ideas and concepts in the market, and we kept coming back to this notion that people just want access to more work. We looked out in the market, we didn't see a business solving this problem the way we felt it should be solved, and we set out to create Moonrise. We recruited Kara, and she has since really taken the business, and it's headed in a great direction," Rist said.
American Family and Moonrise are a good fit, Rist said, because of the close relationship between a family's financial security and the need for insurance. By the end of 2016, the company felt the Moonrise concept was viable and began the process of building the structure. Kaplan, who was recruited in 2017, built her team and the staffing agency was launched in Chicago that year.
Kaplan said there has been a continual learning curve as the company has grown, added employers and workers, and matched them with shifts.
"We take into account a lot of [the employees'] preferences. So, their skillsets, their locations, you know, various things like that. … our platform though is all really text-based, so the way we communicate with our workers is via text. We will text them available shifts, and they text back, 'Yes,' if they want it, and that shift is theirs," Kaplan said.
Moonrise differentiates itself by offering "same day pay for all of our workers. We try to pay our workers, on average, within 26 minutes of finishing a shift," she said. That practice ties in with the whole premise behind Moonrise, which is to provide individuals with more work and, by extension, a higher income. "We felt really strongly about getting them that cash once we matched them up with a shift," Kaplan added.
The workers are W-2 employees of Moonrise, which pays them, handles payroll tax reporting and filing, and provides workers' compensation coverage. "For many businesses, it is just a cleaner, easier way to find workers when they are really in need of reliable ones, and quickly," Kaplan said.
Moonrise is currently available only to employers and employees in Illinois but the service expects to expand into other states in the near future. It works with a variety of industries, including retail and warehouse-related businesses. Although the initial idea was to leverage the relationship with The General in order to drive workers to the site, finding workers hasn't been a problem, Kaplan said. The company uses various ways to reach out to potential workers, so "when we post a job description that offers same day pay with a reputable employer, we have lots of people applying," she said.
The Bigger Picture
It's an understatement to say that people don't love insurance, Rist said. "It's not a product they get excited about it."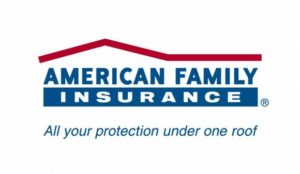 So, in American Family's view, the future of the insurance industry lies not just with pricing, lower expense ratios and business efficiency, but also in connecting with customers in new and innovative ways, Rist said. The company believes "that we can play such a bigger role in peoples' lives other than just providing traditional insurance products."
To remain relevant, insurers are going to need to change the customer experience, find ways to help insureds prevent bad things from happening to them, and assist them in solving their problems, he said. "We're often the first people that they see when … something happens and we're there to take care of our customers. So, we're looking at risk mitigation devices, that would help keep them safe, and prevent those things from happening. It's a win-win for the insurance company, it's a win for the customer."
While "insurance may never become fun, … there are lots of ways we can help people, that are higher frequency, higher engagement, where we have a bigger role in solving problems that they care about. … And I think Moonrise squarely fits into that thesis."
Through its venture capital arm, American Family Ventures, the insurer has created, partnered with and invested in startups that it sees as being able help the company increase its engagement with customers. And it will continue to do so, Rist said.
AmFam was an early investor in Ring (now owned by Amazon), the video doorbell system aimed at decreasing home break-ins. It also partnered with and spun out Clearcover, an insurtech in the auto insurance space. Among the other current startup investments listed on American Family Ventures' website are Cozy, a platform that provides services for rental property owners; Hover, a product that enables users to create 3D models of properties; and OneConcern, which offers rapid property damage estimates following natural disasters.
"We're going to invest and we're going to build. I think we'll continue to be active in insurtech, and we're going to continue to try to find ways to drive up the customer experience, improve the experience, and create products and services that people really want," Rist said.
Was this article valuable?
Here are more articles you may enjoy.