Des Moines, Iowa-based The Global Insurance Accelerator announced a recent investment by Global Atlantic Financial Group Ltd.
GIA is a business accelerator focused solely on innovation and technology for the insurance industry. Global Atlantic's investment will help fund the GIA's annual, mentor-driven program, while offering the opportunity for six of the company's staff members to participate as program mentors who can bring some ideas surfaced through interactions at the GIA back into Global Atlantic.
GIA's annual 100-day program brings eight to 10 InsurTech startups to Des Moines for an immersive insurance experience complete with business coaching by program mentors, exposure to insurance company operations, focused line of business insight and access to potential additional investors.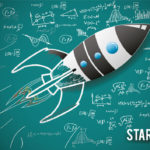 GIA cohort companies graduate by pitching live to Global Insurance Symposium attendees each April. GIA supports an annual cohort by providing each graduate company $40K of seed money in exchange for six percent equity. As part of the GIA board, Global Atlantic will have a limited financial stake in some of the InsurTech startups.
Global Atlantic joins the GIA's existing investor group, which includes Allstate, American Equity Investment Life Holding Co., Delta Dental of Iowa, EMC Insurance, Farm Bureau Financial Services, Farmers Mutual Hail Insurance of Iowa, Grinnell Mutual Reinsurance Company, IMT Insurance Co., Markel Corporation, Mutual of Omaha Insurance Co., Principal Financial Group and SFM.
Was this article valuable?
Here are more articles you may enjoy.