St. Louis, Missouri-based POWERS Insurance & Risk Management has appointed Meaghan Dowd lead its new Private Client Division.
The private client unit is part of the firm's Emerging Risks Division program.
Dowd, a personal risk advisor, will oversee a team of three of the company's personal lines specialists. Dowd was one of the first 500 professionals in the insurance industry to earn the Chartered Private Risk and Insurance Advisor (CPRIA) accreditation. The CPRIA designation is an intensive program designed to enhance the knowledge of professionals who craft tailored personal insurance solutions for their clients.
Dowd began her insurance career in 2009 and has been with POWERS Insurance since 2015.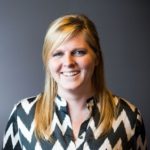 POWERS Insurance launched its Emerging Risks Division in March. The division was created to show the agency's commitment in protecting risk in emerging commercial lines industries that are aligned with cyber, technology, cannabis and green energy.
The Private Client Division is designed to craft solutions for the personal lifestyles of successful individuals and families. POWERS Insurance will partner with several insurance companies that specialize in providing this specific coverage including CHUBB, PURE, Cincinnati Insurance Company, and Nationwide Private Client.
According to President JD Powers, the firm's Private Client Division will "account for roughly 75% of all new personal insurance managed by the agency."
Source: POWERS Insurance & Risk Management
Was this article valuable?
Here are more articles you may enjoy.