Aaron Valentine has been named senior vice president, chief insurance officer for the Farmers Alliance Companies in McPherson, Kansas.
This is a new position at the companies, added to ensure the proper organizational structure to support the companies' future.
Valentine will partner with the executive management team to develop and execute strategic and operating plans, and will have direct responsibility for overseeing Underwriting, Claims, Product & Compliance and Internal Audit.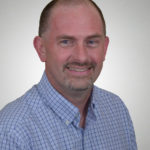 He brings over 25 years of experience in property/casualty insurance and financial services, having spent the last 20 years in executive management at a mutual insurance company, focusing on strategic planning, data and analytics, insurance operations, investment strategy, reinsurance design, enterprise risk management, actuarial pricing and reserving and internal audit.
Valentine holds the Chartered Property and Casualty Underwriter (CPCU) designation and is a Certified Public Accountant (CPA).
The Farmers Alliance Companies provide property/casualty insurance through independent agents in an eight-state region.
Source: Farmers Alliance Companies
Was this article valuable?
Here are more articles you may enjoy.