West Des Moines, Iowa-based GuideOne Insurance has appointed Doug Pearson senior vice president and chief underwriting officer.
In this role, Pearson is responsible for niche product management, home office underwriting, underwriting compliance and business systems.
Pearson brings extensive underwriting and product leadership experience with prior carriers. Most recently, he served as senior vice president, chief underwriting officer at Continental Western Group where he led the strategic direction for underwriting and product over a 13-state footprint, including specialty products.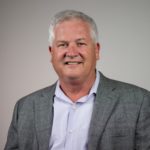 Prior to that, he held leadership roles at Nationwide and Allied Insurance, where he developed the strategic direction for commercial lines, incorporating analytics into the underwriting appetite and overseeing pricing and competitive intelligence.
Founded in 1947, GuideOne serves churches, educational institutions, nonprofit organizations, small businesses and senior living communities.
Source: GuideOne Insurance
Was this article valuable?
Here are more articles you may enjoy.