Ryan Hicks has been named senior vice president, chief human resources officer for the Farmers Alliance Companies in McPherson, Kansas. With this promotion, Hicks becomes a member of the executive management team.
Hicks joined Farmers Alliance in early 2016, after several years in sales-related leadership positions. His experience has shown his focus on building strong relationships, and a commitment to caring for others.
As a member of the executive management team, he will now assume additional responsibilities regarding strategic and operational planning, in addition to management and direction of the human resources staff.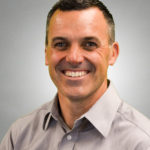 The Farmers Alliance Companies — Farmers Alliance Mutual Insurance Company, Alliance Indemnity Company and Alliance Insurance Company Inc. — provide property and casualty insurance through independent agents in an eight-state region.
Source: Farmers Alliance Companies
Was this article valuable?
Here are more articles you may enjoy.