Risk Strategies, a privately held, national insurance brokerage and risk management firm, named Darren Black to oversee its national professional liability practice group. He is based in Kansas City, Missouri.
Black joins Risk Strategies after having led the professional services practice for the seventh largest privately held broker in the U.S. Prior to that, he served as managing director and leader of the design liability practice at a publicly traded, top three national brokerage.
A graduate of the University of Kansas School of Law, Black spent several years litigating commercial, business tort and professional liability matters on behalf of corporate clients in both state and federal courts. He also served as coverage counsel to several major insurers.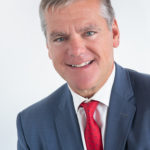 In addition to his deep experience directly serving a wide variety of sophisticated law and ENR-ranked design firms, Black has published a number of articles concerning issues relevant to his expertise and is a frequent speaker on topics related to the sound management of professional services firms generally, and law and design firms in particular.
Source: Risk Strategies
Was this article valuable?
Here are more articles you may enjoy.