American Family Insurance Mutual Holding Co. (American Family Insurance) has completed its purchase of Wisconsin-based property/casualty insurer, Ameriprise Auto & Home (AAH).
American Family Insurance is based in Madison, Wisconsin; Ameriprise Auto & Home, the brand name for IDS Property and Casualty Insurance Co., is headquartered in De Pere.
American Family paid approximately $1.135 billion for the purchase from Ameriprise Financial, which was announced in April. American Family has obtained necessary approvals from Wisconsin and other state insurance commissioners.
Jessie Stauffacher, chief operating officer at American Family Insurance since 2017, will lead Ameriprise Auto & Home as president and CEO, succeeding Tom Ealy, who is retiring as president and CEO but will serve as a consultant through year-end.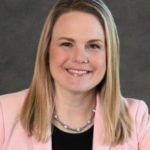 Sharena Ali joins Ameriprise Auto & Home in the newly created position of chief operating officer. Ali has been senior vice president of partner distribution at Homesite, an American Family subsidiary that sells property insurance through partners. She joined Homesite in 2016 after leadership roles at AIG, Travelers and Progressive.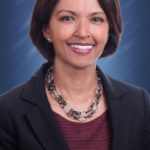 Ameriprise Auto & Home will become a subsidiary within the American Family Insurance group under its existing name until a new name is approved by regulators. Current AAH customers will retain their policies with no change in coverage or service. In addition, AAH operations and employees will continue to serve those customers.
Bringing the Companies Together
Since the acquisition was announced, American Family and AAH have been preparing for the Oct. 1 closing to ensure a smooth transition for employees, customers and partners.
AAH sells its products through partners such as wholesaler Costco and Ameriprise Financial, through referrals from its financial advisors. Those partnerships will continue and AAH will actively seek new partnerships.
In addition to their Wisconsin-based headquarters and property/casualty insurance focus, the companies have other similarities, including a commitment to corporate social responsibility and local communities.
While Stauffacher has been with American Family for 15 years, she started her insurance career at AAH as a claims adjuster.
Ameriprise Auto & Home sells its products – auto, homeowners, renters, umbrella and some specialty insurance lines – in 43 states and the District of Columbia through partners. It reported 2018 results of $789 million in surplus, $1.8 billion in assets and $1.1 billion of annual direct premium written. Approximately 70 percent of its premium is from auto insurance sales. AAH employs approximately 1,800 people, including about 1,200 in the De Pere office.
Related:
Was this article valuable?
Here are more articles you may enjoy.