Southfield, Michigan-based commercial insurance underwriter and insurance administration services provider, AmeriTrust Group Inc., has promoted Traci McGuire to chief claims officer. She is based in the company's Westerville, Ohio, office.
McGuire previously served as senior vice president, Claims.
McGuire joined AmeriTrust subsidiary, Century Surety, in 2012 as a claims attorney handling professional liability claims. She was elevated to assistant vice president, managing claims attorney; vice president, Claims; and vice president, Casualty Litigation through her career at AmeriTrust. Prior to joining the company, she was a litigation partner in a Columbus, Ohio-based law firm for 13 years. Her areas of practice at the law firm were business litigation and medical malpractice defense.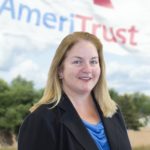 McGuire is actively involved with the Homeless Families Foundation for Franklin County, Ohio and the Ohio South Chapter of the Hugh O'Brian Youth Foundation. She is a member of the Defense Research Institute and the Claims and Litigation Management Alliance.
Source: AmeriTrust Group Inc.
Was this article valuable?
Here are more articles you may enjoy.