Wholesale insurance broker and underwriting manager, Burns & Wilcox, has promoted Andrew Dean to managing director from associate managing director in the company's Indianapolis, Indiana, office.
As managing director, Dean oversees and manages day-to-day operations of the Indianapolis team and leads the office's growth strategy.
Dean began his career with Burns & Wilcox more than 16 years ago as a commercial insurance underwriter and has held various roles with increased leadership responsibility, working across all lines of business. Over the past five years, he has grown his business portfolio more than 55 percent.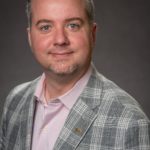 He reports to Jeff Diefenbach, corporate senior vice president, managing director, Burns & Wilcox.
Dean is a graduate of the Kaufman Advanced Management Program and recipient of the Leadership Distinguished Service Award, notable honors presented through H.W. Kaufman Group, parent company to Burns & Wilcox.
Source: Burns & Wilcox
Was this article valuable?
Here are more articles you may enjoy.