Valley Insurance Agency Alliance (VIAA), a network of independent insurance agencies in Missouri and Illinois, has named Amy Russell as small commercial marketer.
Russell has more than 20 years of experience in the insurance and marketing industries. She previously worked as a commercial lines account manager for VIAA's sister company POWERS Insurance & Risk Management
In her new position, Russell will handle new and remarketed small commercial insurance accounts on behalf of the alliance's members. Russell will also provide marketing advice and support to the organization's producers, clients and insurance company underwriters.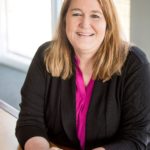 Russell has her Missouri licenses for Property/Casualty, Life, and Accident/Health.
Founded in 2006, VIAA generates more than $250 million in written premium and is the regional founding member for the Strategic Insurance Agency Alliance (SIAA), a more than $8 billion national alliance.
Source: VIAA
Was this article valuable?
Here are more articles you may enjoy.