Columbia Insurance Group, based in Columbia, Missouri, has appointed Claire Owen as vice president and general counsel.
Owen has served as corporate legal counsel since joining the company in 2017. In her new role, Owen has responsibility in the areas of corporate and board governance, contract review, regulatory matters and legislative relationships.
Owen succeeds Gina Gervino as general counsel, who is retiring after 12 years with Columbia Insurance Group and almost 30 years in the insurance industry.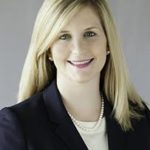 Prior to joining Columbia Insurance Group, Claire served clients both in private practice and as in-house counsel. In 2014, Owen was named an "Up and Coming Attorney" by Missouri Lawyers Weekly.
Headquartered in Columbia, Mo., Columbia Insurance Group provides comprehensive property/casualty insurance to policyholders in 14 states.
Source: Columbia Insurance Group
Was this article valuable?
Here are more articles you may enjoy.