Cincinnati, Ohio-based Great American Insurance Group has promoted Kenneth (Ken) R. Bearley to divisional president within its Property/Casualty Group's Bond Division.
Bearley joined Great American in 1994 as an underwriter in the Bond Division's Pittsburgh office. He became a bond manager and then director before transferring to Cincinnati and has served in various leadership roles with increasing responsibility.
In his most recent role as divisional executive vice president, he oversaw all contract surety business written in the United States and Europe.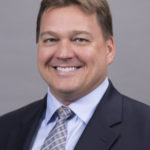 Bearley earned a bachelor's degree in finance from the University of Central Florida and a Master of Business Administration (MBA) from Queens University of Charlotte.
Source: Great American Insurance Group
Was this article valuable?
Here are more articles you may enjoy.