Root Inc.
Root Inc., the parent company of Root Insurance, has named Christine Patrick vice president, Investor Relations. Patrick comes to Root with more than 10 years of insurance-industry experience, both in investor relations and as a sell-side-analyst. Most recently, Patrick led investor relations with Kemper Corp. and previously with National General Holdings Corporation. As a senior equity research analyst at JMP Securities, she covered both Property & Casualty and Mortgage Insurance sectors.
Root is headquartered in Columbus, Ohio, with renters insurance available in Arkansas, Missouri, Ohio, Georgia, Kentucky, Nevada, Tennessee, and Utah, and auto insurance currently available to drivers in Arizona, Arkansas, California, Colorado, Connecticut, Delaware, Georgia, Illinois, Indiana, Iowa, Kentucky, Louisiana, Maryland, Mississippi, Missouri, Montana, Nebraska, New Mexico, Nevada, North Dakota, Ohio, Oklahoma, Oregon, Pennsylvania, South Carolina, Tennessee, Texas, Utah, Virginia, and West Virginia.
Omaha National
Workers' compensation insurer, Omaha National Insurance Co. in Omaha, Neb., has promoted Theresa Aronson to director of Operations and Cori Barnes to director of Medical Services.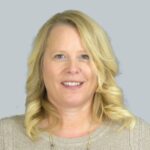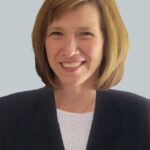 Aronson joined Omaha National in January 2019 and built the Premium Audit department. Before joining Omaha National, Aronson had 18 years of experience in payroll services and premium audit.
Barnes joined Omaha National in October 2020 to build the utilization review operation and soon assumed the role of Medical Services Manager. ARRT-registered in radiography and mammography, Barnes spent more than 20 years with CHI Health as both a radiologic technologist and a clinical coordinator, where she was responsible for clinic operations, including supervision, training, compliance, and scheduling. Most recently, Barnes served as utilization review supervisor with Berkshire Hathaway Homestate Cos.
Assurex Global
Columbus, Ohio-based Assurex Global has appointed Dean Hildebrandt as CEO, replacing Jim Hackbarth, who is retiring after nearly 18 years with the organization.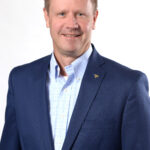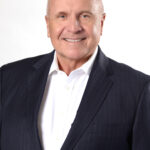 Hildebrandt, who has served as Assurex Global president since September 2019, is the latest in a series of strategic management changes implemented to position the firm for future growth.
Hildebrandt, who joined Assurex Global in March 2019 as executive vice president, has more than 25 years in the business, including CEO of Associated Benefits and Risk Consulting, a national, multi-line insurance agency. He also led the former Assurex Global partner, Ahmann-Martin — a provider of risk management, employee benefits, and financial services — before its acquisition by Associated Banc-Corp. in 2015. He also served on the Assurex Global board of directors from 2014 to 2015.
Was this article valuable?
Here are more articles you may enjoy.