Church Mutual
Church Mutual Insurance Co., based in Merrill, Wisconsin, has promoted Alan Ogilvie to executive vice president in addition to his existing role as president – subsidiaries.
Ogilvie joined Church Mutual in March 2015 as director – product. He was named president of CM Vantage Specialty Insurance Co. in January 2016 and was promoted to president – subsidiaries in February 2020.
Throughout his six years with the company, Ogilvie has played a significant role in its growth and evolution, providing leadership to Church Mutual's affiliate companies, CM Vantage Specialty Insurance Co., CM Regent Insurance Co. and CM Select Insurance Co. He also serves on the boards of all three companies.
Ogilvie will continue to maintain his primary office at CM Vantage in Madison, Wisconsin.
ManchesterStory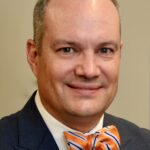 Des Moines, Iowa-based venture capital firm, ManchesterStory Group (ManchesterStory) has hired Jason Gross as vice president and head of Platform.
ManchesterStory invests in companies in the Insurtech, Fintech and Healthtech Sectors.
Gross has more than 20 years of experience working with insurance carriers including Principal Financial Group, Nationwide and EMC.
RPS
Kevin Doyle has been appointed Chicago area president, Property & Casualty Brokerage, for Risk Placement Services (RPS).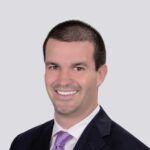 In this role, he is responsible for the Property, Casualty, Workers' Compensation and Boiler & Machinery/Inland Marine brokerage practices. His leadership will accelerate RPS's strong growth in these specialty practices.
Doyle also retains his previous position as vice president, Western Region, which he has held since joining RPS in 2018. He serves out of the RPS Chicago office.
Doyle brings a combination of expertise, determination and leadership to this expanded role.
Prior to joining RPS, Doyle spent 10 years with captive and alternative risk management provider Artex Risk Solutions, where he served as a senior vice president, leading Artex's North American business development team.
Topics Church
Was this article valuable?
Here are more articles you may enjoy.