Risk Placement Services
Bruce Bahn joined Risk Placement Services (RPS) in Rolling Meadows, Ill., as the vice president of business and product development.
In this new position, Bahn will be responsible for leading the firm's new product and program development strategy and execution in collaboration with key carrier and reinsurance partners.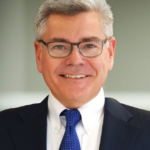 Prior to joining RPS, he was vice president of product for BCS Financial. Bahn brings more than 20 years of product management and development experience with leading multiline and specialty insurance companies to his new role.
He holds the Registered Professional Liability Underwriter designation from the Professional Liability Underwriting Society.
IFG Primary Casualty
Ronald Keller joined the IFG Primary Casualty team as a senior underwriter in the Chicago office.
Keller will handle a renewal territory comprised of brokers in the Midwest and report to Bob Morgan, vice president.
Keller joined IFG from One80 Intermediaries/Advanced E&S where he worked as a senior underwriter and team leader within their contract binding division. He brings over 20 years of Midwest-focused Excess & Surplus lines underwriting experience to IFG.
He has held an Illinois E&S broker license since 2000 and currently serves on the WSIA Emerging Issues & Innovations Committee and Webinar Sub-Committee.
Omaha National
Omaha National Insurance Co., a technology-enabled company providing workers' compensation insurance to small and mid-size employers, promoted Mason Perry to director of sales and marketing.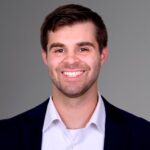 Perry was among the first employees to join Omaha National as a founding member of the sales and marketing team in 2017. He has been promoted twice — to sales and marketing supervisor in 2019, and sales and marketing manager in 2020.
Prior to joining Omaha National, Perry worked in sales and marketing for a Lincoln, Neb.-based company and as a recruiter for a national medical group in Omaha.
Was this article valuable?
Here are more articles you may enjoy.