Canopius Group Hires Roberta Sweeper to Lead US Application Support Team
Canopius Group announced that it has expanded its technology capabilities with the addition of a US application support team as part of the company's significant growth plans in the US. The Chicago-based team will be led by Roberta Sweeper who will assume the role of lead business systems analyst. Sweeper will be joined on the US application support team by two experienced IT business systems analysts initially, with the intent to expand the team further over the coming years to support the growth in the business.
Canopius USA is in the process of implementing a new technology platform to support its open market and delegated business channels, with the objective of creating a single underwriting organization. The US application support team will work closely with our chosen technology partners during the implementation and will be responsible for ongoing support as the business continues to grow.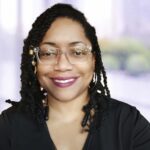 Sweeper, in her position as lead systems analyst, will manage the US application support team. Sweeper joined Canopius USA in May 2022, bringing extensive system administration and software development project management experience in the insurance domain. Most recently, she served as the senior business systems analyst at CNO Financial Group. Prior to CNO Financial Group, Sweeper held program management, business analyst and quality assurance engineer roles for DTZ, CNA Insurance, Derivatech, the Chicago Stock Exchange, and T.M. Floyd.
The creation of the US applications support team is the latest facet of significant growth plans for Canopius USA, under the helm of Lisa Davis, Canopius USA chief executive. Since joining in 2020, Davis and her leadership team have increased staff by more than 30%, and nearly doubled gross written premium year-over-year.
Ryan Specialty Names Michael Blackshear as Head of Diversity, Equity and Inclusion
Ryan Specialty announced that Michael Blackshear, chief compliance & privacy officer, will assume additional responsibilities as the head of diversity, equity and inclusion (DEI). In this newly created function, Blackshear will lead Ryan Specialty's DEI efforts in its ongoing efforts to promote DEI at Ryan Specialty, in addition to building strong alliances within the insurance industry.
Blackshear has over 30 years of financial service and executive experience in the areas of compliance and risk management. Prior to joining Chicago-based Ryan Specialty, he was the North America chief compliance officer for Chubb Insurance Group, responsible for developing and maintaining their North American compliance program. Before Blackshear's time with Chubb, he held various leadership roles with Marsh & McLennan Companies, focusing on compliance and government affairs. Other companies that Blackshear has served include KPMG and PricewaterhouseCoopers, Continental Insurance Company and Alexander & Alexander Services, Inc.
Topics USA
Was this article valuable?
Here are more articles you may enjoy.