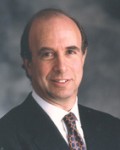 Jeff Greenberg
The Marsh & McLennan board of directors announced it has accepted the resignation of chairman and chief executive officer Jeffrey W. Greenberg.
Stepping in to immediately replace Greenberg is Michael G. Cherkasky, named president and chief executive officer. Cherkasky was also elected to the board of directors. He will also continue in his current role as chairman and chief executive officer of the company's risk and insurance services subsidiary Marsh Inc.
The company also said it plans to announce today "significant reforms in the business model of its Marsh Inc. subsidiary which will be rooted in transparency and under which Marsh will receive compensation for its services from only one party: its clients."
Formerly chief executive officer of Marsh Kroll, MMC's risk consulting subsidiary, Cherkasky has served as a manager, prosecutor, investigator, and trial attorney. He joined Kroll in 1994, rising to the position of president and chief executive officer in 2001. Prior to joining Kroll, Cherkasky spent 16 years in the criminal justice system, including serving as chief of the Investigations Division for the New York County District Attorney's Office. Cherkasky is leading MMC's role in the investigation of the New York State Attorney General's charges being conducted by Davis Polk & Wardwell.
Marsh is among a number of insurers on the radar screen of New York Attorney General Eliot Spitzer in his insurance bid-rigging investigation, which has expanded to several lines of insurance and several states.
Greenberg is the son of Maurice R. Greenberg, CEO of New York-based American International Group (AIG), and the brother of Evan Greenberg, CEO of Bermuda-based ACE.
According to MMC, a special committee of outside directors has been formed to spearhead the company's activities in resolving its legal and regulatory matters. Robert F. Erburu, former chairman of The Times Mirror Company, will serve as chairman of the committee. The other committee members are Lewis W. Bernard, formerly of Morgan Stanley & Co., Inc.; Zachary W. Carter, a partner at the law firm of Dorsey & Whitney LLP and a former United States Attorney for the Eastern District of New York; and Stephen R. Hardis, former chairman of Eaton Corporation. Erburu has also been named lead director of the MMC Board of Directors.
Topics Agencies New York Marsh McLennan
Was this article valuable?
Here are more articles you may enjoy.