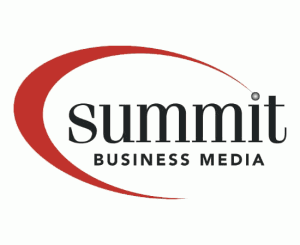 Summit Business Media and its affiliates including The National Underwriter insurance publisher have filed for Chapter 11 bankruptcy to address more than $250 million in debt and unsecured claims.
The company said that it had already worked out an agreement with most of its lenders to cut its debt obligations by $135 million before it made the voluntary bankruptcy filing.
The reorganization plan provides for Summit's continued normal operations. The company said it expects to emerge from the restructuring during the first half of 2011.
The filing was made in the U.S. Bankruptcy Court in Wilmington, Delaware.
If the court approves, Summit plans to use its bank balances, currently $10 million in cash, and operating cash flow to meet its working capital needs throughout the reorganization. It said any pre-filing advertising, subscription and event contracts will be honored in full.
In addition, the company said its lenders have agreed to provide a credit facility of $5 million to support the company's additional working capital needs during the restructuring, according to the filing.
Summit said it will pay all vendors for goods and services received during the reorganization process, and that all Summit employees will receive uninterrupted wages and benefits.
The company blamed the recession, downturns in some of the sectors it serves, and an acquisition binge that started in 2006 for contributing to its financial situation.
It also cited challenges in publishing as the industry moves from traditional print to digital offerings.
"In addition to the economic downturn, the media industry as a whole and the business-to-business media industry in particular are undergoing structural change through a shift from print products to digital media," the company said.
According to Folio: magazine, Summit generates almost $100 million in annual revenue.
According to the court filing, print and event revenues have plummeted but digital revenues have not been able to keep up. From 2008 to 2009, the company's print revenue decreased by 33 percent and event revenue decreased by 15 percent, while electronic revenue increased by only 3 percent.
The company said that its electronic revenue has grown from 22 percent of total revenue in 2008 to 29 percent of total revenue for 2009, and 32 percent of total revenue in 2010.
Digital advertising continues to convert from print at a similar rate but overall advertising has remained flat over the depressed 2009 levels since April of 2010, according to the company.
Several other business-to-business media firms — including Penton, Cygnus and Questex — have recently gone through Chapter 11 reorganizations.
Starting in the fourth quarter of 2008, Summit said it embarked on a cost-cutting initiative which included divestitures, closures of non-performing assets, and layoffs of approximately 25 percent of its workforce, which now totals 400. The company also instituted a 10 percent salary reduction furlough program and curtailed its 401k match program.
The company said these efforts "significantly reduced expenses and maintained an approximate 20 percent profit margin" but were insufficient to address its over-leveraged capital structure and resulting lack of adequate liquidity.
"While Summit has emerged from the downturn as a smaller but healthier company, we have too much debt to support our current business operations, left over from when Summit was a larger, acquisition-oriented company," said Andrew L. Goodenough, president and CEO, in a statement.
Despite the filing, Goodenough maintains the company is in good shape.
"Summit Business Media is a fundamentally sound and profitable company," he said.
In the statement, Goodenough also said he believes Summit is "well-positioned to take advantage of economic growth coming out of this unusually deep downturn as the industries we serve rebound."
Summit is a Delaware corporation that wholly owns Summit Business Media Intermediate Holding Co., LLC, a Delaware limited liability company. Summit Intermediate wholly owns The National Underwriter Co., an Ohio corporation, which in turn wholly owns six distinct subsidiary companies. National Underwriter is the operating company that holds substantially all of the debtors' assets, the filing said.
Private equity firm Wind Point Partners owns 85 percent of Summit's equity; management controls the rest, according to the company.
In addition to its National Underwriter and other insurance and financial services publications, Summit sells market data and financial information through its Highline Data Group. It also has events, marketing and reference guides divisions.
The nine entities making bankruptcy filings are Summit Business Media Holding Co., Summit Business Media Intermediate Holding Co., The National Underwriter Co., Research Holdings LTD, Futures Magazine Inc., NUCO Business Information LLC, Agent Media Corp., Judy Diamond Associates Inc. and Mining INDABA LLC.
According to the filing, among the top 30 firms Summit owes money to are Publishers Press Inc., the NAIC (National Association of Insurance Commissioners) General, Marriott International, BPA Worldwide, Microsoft, Hallmark Data Systems, Gaylord Opryland Hotel and O. Alfred Granum. It also owes private equity firm Wind Point Partners $4 million in fees.
In the property/casualty insurance media field, Summit is a competitor of Wells Publishing, publisher of Insurance Journal, Claims Journal and MyNewMarkets.com.
Was this article valuable?
Here are more articles you may enjoy.