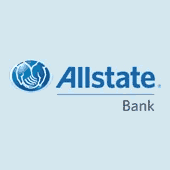 The Allstate Corp., the nation's largest publicly held personal lines insurer, is getting out of the banking business.
Discover Bank, a division of Discover Financial Services, is purchasing the $1.1 billion deposits of Allstate Bank and the two have entered into to a multi-year distribution and marketing agreement.
Discover Bank will assume the Allstate Bank deposit accounts and provide banking products and services to Allstate customers, including loans to Allstate's agents. Allstate Financial does not intend to originate banking products or services after the transaction closes.
Allstate said the financial terms of the transaction are not considered material and it expects the transaction to close by mid-year, subject to regulatory approval.
The insurer said the move lets it focus on its core products in a time of regulatory change.
"Allstate Financial has refocused on insurance, retirement and investment products. That, combined with the changing regulatory environment, led us to the determination that operating Allstate Bank is no longer core to our long-term strategy," said Matthew Winter, president and chief executive officer, Allstate Financial.
He said Allstate's banking customers will have uninterrupted access to their FDIC-insured deposits and services through Discover.
As part of the distribution and marketing agreement, Allstate affiliates and agents will be able to offer personal savings and money market accounts, CDs and individual retirement account CDs to their customers through Discover.
Allstate said the transfer of deposits will not affect insurance policies and other non-banking products that customers have with Allstate. Discover will continue to offer Allstate customers many of the same banking services that are available through Allstate Bank today.
Allstate Financial will continue to offer and administer business loans to Allstate agencies through Allstate Finance Co.
Allstate Bank received its thrift charter in 1998 and began offering retail banking products in 2001. The bank currently offers FDIC-insured certificates of deposit, money market accounts, savings accounts, checking accounts, ATM/debit cards and home mortgages.
Discover Financial Services operates the Discover card, personal and student loans, online savings accounts, certificates of deposit and money market accounts through its Discover Bank subsidiary.
Topics Legislation
Was this article valuable?
Here are more articles you may enjoy.