Looking out into the future, the National Council on Compensation Insurance (NCCI) has identified a number of issues that industry stakeholders are watching closely, including:
Growing Healthcare Costs: General healthcare costs are growing as a share of U.S. GDP, and in workers' compensation, there has been a gradual shift in the balance of medical/indemnity costs towards medical. As medical science continues to create new, expensive treatments for conditions now largely untreatable (e.g., nerve regeneration techniques—where there are implications for potentially decades-old spinal cord injuries) and how well will the system be able to sustain this growth?
Federal vs. State Control: Since its beginning, workers' compensation has been a state-based system of insurance—with rules, rates and regulations created by individual state governments. With the creation of a Federal Insurance Office and ongoing discussions regarding a federal charter, will that framework begin to shift? If the federal government does not take a more active role, will there be a new trend to create more stabilized benefit levels and system rules/requirements between the states?
Changing Nature of the Workforce: America's workplaces continue to change rapidly. We have long seen less manufacturing employment and a marked shift to service industries—accompanied lately by a dramatic slowdown in construction employment. Workplace practices are also changing, with more use of robotics, power tools, and improved safety equipment for contractors. Finally, the nature of the workforce is changing, with higher retirement ages and gradually aging workers. Will changing workplaces and an aging workforce result in positive or negative outcomes for workers' compensation insurers?
The improving quality of data is a positive development for treating and helping to prevent workplace injuries.
Claims Frequency: A key issue facing employers and workers' compensation insurers is whether the large declines in claim frequency that began in the 1990s are likely to continue. NCCI has attributed the decline to a variety of factors, including global competition and advances in automation, technology, and production—as well as a growing emphasis on safer workplaces. But how long can this trend continue? Are we starting to see a bottoming of the reductions in claim frequency? Moving forward, NCCI and the entire industry will be keeping a watchful eye on this critical measure.
Obesity: In the U.S., the incidence of obesity is one of the highest in the world, and that trend continues unabated. NCCI research has confirmed that work-related injuries are far more costly if the injured worker is obese. The dramatically higher medical costs suggest that the types and nature of injuries sustained by obese workers, especially the morbidly obese, are more likely to result in permanent disabilities. Can and will the obesity trend be reversed?
Improved Technology: Technological advances have given insurers today the ability to collect and analyze data as never before. Of late, there has been some movement in the health care industry to embrace the concept of electronic medical records. If this trend continues, the quality of data available to make decisions, improve outcomes, etc., would likely increase—a positive development for treating, tracking and helping to prevent workplace injuries.
Wellness: As the cost of healthcare (and Americans' longevity) continues to rise, the concept of "wellness" has become more and more prevalent. Generally defined as the process of learning about and engaging in behaviors that are likely to result in optimal health, the trend toward creating wellness programs for employees seems sure to continue—both for altruistic and business reasons. If meaningful shifts in behaviors and personal responsibility result (e.g., less smoking, weight loss, more exercise), the wellness concept could well result in healthier Americans and safer workplaces.
The above are just a few of the known and unknown challenges certain to face workers' compensation in the decades to come. Given its successful 100-year history, there is every reason to believe that this highly successful insurance program will continue to meet every new challenge and benefit workers, employers, and the American economy for a long and foreseeable future.
Klingel, CPCU, was appointed president and chief executive officer of NCCI Holdings Inc. in 2002. Before joining NCCI, Klingel was a leader with the St. Paul Companies for more than 25 years.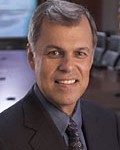 Topics Workers' Compensation
Was this article valuable?
Here are more articles you may enjoy.