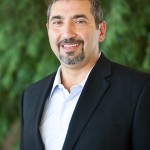 Confie Seguros, an insurance agency group focused on Hispanic consumers, has named Joseph Waked as chief executive officer.
John Addeo , former CEO and co-founder of the business, will remain with the company as executive chairman and continue to be involved in the strategic direction of the firm as well as evaluating select acquisitions.
Waked was most recently CEO of Freeway Insurance, a California subsidiary of Confie Seguros, and formerly served as Freeway's chief operating officer.
Confie Seguros has revenues exceeding $180 million as it enters its fifth year.
"We intend to double those revenues in the next five years as we prepare to be the first national personal lines broker for auto, homeowners and small commercial insurance," said Waked.
Confie Seguros is a portfolio company of Genstar Capital, a San Francisco -based private equity firm. Genstar established Confie Seguros in 2008 in collaboration with the company's management team to acquire insurance agencies focused on the Hispanic consumer.
Confie Seguros has been profiled as one of Insurance Journal's Top 100 Independent Agencies.
Today Confie Seguros has 275 retail locations in California, Arizona, Texas, Florida, Washington, Oregon, New York, New Jersey and Nevada, and plans to continue its expansion in those states as well as in Illinois, Georgia and the Carolinas.
Was this article valuable?
Here are more articles you may enjoy.