The board of directors at Inland Marine Underwriters Association (IMUA) has voted Swiss Re America senior vice president Peter Opinante to assume the chairmanship of the board. Opinante, who served as deputy chair, fills the seat vacated by Sophia Philips who recently tendered her resignation for personal reasons.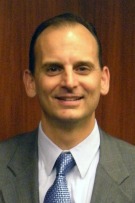 Opinante –who was scheduled to assume the chairmanship at the IMUA's upcoming annual meeting this May in San Diego — will now serve for an additional four months in addition to his two-year term. Over the years, he has served in a number of key positions and has been instrumental in the creation of new strategic planning efforts, IMUA said.
The board also voted Michelle Hoehn, vice president of inland marine product and underwriting at Travelers, to serve as deputy chairperson and Bill Rosa, vice president at XL Group, to serve as vice chairman.
Founded in 1930, New York-based IMUA serves as the collective voice of the U.S. inland marine insurance industry. With the support of its member companies, IMUA provides its members with education, research and communications services that support the inland marine underwriting discipline.
IMUA is the only organization focused specifically on the inland marine line of business, a $14-plus billion niche of the property/casualty industry.
Inland marine insurance is generally purchased to insure specialty or unique properties, such as construction, medical and telecommunications equipment, computers, fine art and cargo shipments.
Was this article valuable?
Here are more articles you may enjoy.