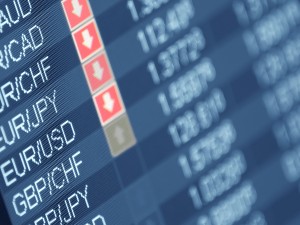 A federal appeals court has breathed new life into a lawsuit accusing a Beverly Hills broker-dealer of defrauding nine hedge funds out of nearly $200 million through an international penny stock fraud.
The 2nd U.S. Circuit Court of Appeals in New York said on Thursday that the funds would deserve another chance to sue Hunter World Markets Inc. and others in federal court if they could show that their securities purchases were "domestic transactions."
In February 2011, the U.S. Securities and Exchange Commission had sued California-based Hunter; its principals Florian Homm and Todd Ficeto; and Victoria, British Columbia, trader Colin Heatherington over an alleged "portfolio pumping" scheme.
According to the regulator, the defendants between 2005 and 2007 took several microcap stocks public through "reverse mergers," and then sold shares at inflated prices to the now defunct Cayman Islands hedge funds managed by London-based Absolute Capital Management Holdings Ltd.
Absolute was once run by Homm, a resident of Mallorca, Spain, who according to the SEC inflated the value of his funds by at least $440 million before disappearing. The Absolute funds had sued Hunter, Homm, Ficeto and others in October 2009.
In its decision, the 2nd Circuit relied on a 2010 U.S. Supreme Court opinion, Morrison v. National Australia Bank Ltd , that limited investors' U.S. securities fraud lawsuits to "transactions in securities listed on domestic exchange and domestic transactions in other securities."
Citing that ruling, U.S. District Judge George Daniels in Manhattan dismissed the Absolute funds' case in December 2010.
But 2nd Circuit Judge Robert Katzmann said the funds deserve another chance to sue, citing their claims that they have trading records, offering memoranda and other documents to show they had "irrevocably" paid Hunter in the United States for the securities they had bought.
Katzmann wrote that for a domestic transaction to take place, a purchaser must show that "irrevocable liability was incurred or title was transferred within the United States."
This means that a purchaser or seller has an obligation to complete a transaction, or that the transaction took place.
A Manhattan federal judge, Barbara Jones, had applied the same test last June in the SEC's civil fraud lawsuit against Fabrice Tourre, a Goldman Sachs Group Inc. vice president, over the marketing of a risky debt transaction known as Abacus 2007-AC1 to foreign purchasers. Goldman paid $550 million to settle SEC charges in that case.
The 2nd Circuit decision is an "eminently sensible approach to addressing the location of transactions that don't take place on a securities exchange," said George Conway, a partner at Wachtell Lipton Rosen & Katz in New York, who is not involved in the case.
"This decision will go a long way toward narrowing the small gray area of where such transactions take place, which was left after Morrison," he added.
Linda Imes, a lawyer for the Absolute funds, did not immediately return a call seeking comment.
Thomas Reichert, a lawyer for Hunter, Ficeto and Heatherington, did not immediately respond to requests for comment.
The case is Absolute Activist Value Master Fund Ltd et al v. Ficeto et al, 2nd U.S. Circuit Court of Appeals, No. 11-0221. The SEC case is SEC v. Ficeto et al, U.S. District Court, Central District of California, No. 11-01637.
Was this article valuable?
Here are more articles you may enjoy.