Marsh & McLennan Companies announced that Vanessa Wittman, the company's executive vice president and chief financial officer, is resigning for a senior role at Google Inc. Wittman will assist the company in the transition of her responsibilities until later this month before joining the Internet search giant.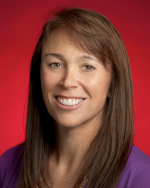 Marsh & McLennan said Mike Bischoff, vice president of corporate finance, will assume the role of chief financial officer on an interim basis while the company conducts a search for a permanent CFO. The search process will include internal and external candidates, according to the insurance brokerage.
Wittman has been serving as Marsh & McLennan's CFO since September 2008. Prior to joining Marsh & McLennan, she was CFO and executive vice president of Adelphia Communications Corp. from 2003 to 2007.
Prior to Adelphia, she served as CFO of 360networks, based in Seattle. She also has held positions with Microsoft, Metricom Inc., and Morgan Stanley.
Topics Marsh McLennan Google
Was this article valuable?
Here are more articles you may enjoy.