Ireland-headquartered XL Group plc's North American marine business appointed Chris Cooke as vice president, hull and liabilities.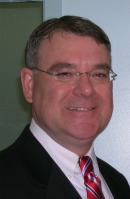 The appointment is part of XL's strategy to expand its brown-water hull, P&I and primary marine liability capabilities. XL said it has long been a market leader in excess marine liabilities, and that extending its reach into these lines of business will help address XL clients' coverage needs.
Cooke previously worked at Travelers, where he was the national hull and liabilities practice leader. His responsibilities at Travelers included the development of policy forms, underwriting manuals, procedures, and initiatives to drive growth in hull, P&I, marine liabilities, marine professional liability and excess liabilities.
Cooke started his career with MOAC/Continental where he worked in both field and home office positions in the hull & liabilities and excess departments. He also ran the marine department in Hong Kong for two years working with MOAC/Continental-owned Lombard General Insurance.
Headquartered in Ireland, XL Group plc is a global insurance and reinsurance company providing property, casualty and specialty products to industrial, commercial and professional firms, insurance companies and other enterprises throughout the world.
Was this article valuable?
Here are more articles you may enjoy.