American International Group has appointed Laurette Koellner to the newly created role of executive chairman for its aircraft-leasing unit, International Lease Finance Corporation (ILFC).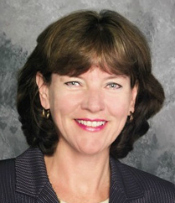 In this role, Koellner becomes the most senior executive officer of ILFC and reports to AIG CEO Robert Benmosche. ILFC's CEO Henri Courpron now reports to Koellner.

Koellner has been serving as an independent director of AIG since June 2009. In her last executive role, she served as president of Boeing International, a division of The Boeing Company, where she served in a variety of financial and business leadership roles from 1997 until 2008. Before that, Koellner spent 19 years at McDonnell Douglas Corp.

In her new role as executive chairman of ILFC, Koellner no longer meets the AIG board of directors' requirements for independence and is stepping down as a member of the AIG board.
ILFC CEO's Relationship With Employee Reviewed
Koellner's appointment as ILFC's top executive follows AIG's internal review into what the company described as "a personal relationship" between current ILFC CEO Henri Courpron and an ILFC employee.
AIG said it had received an anonymous complaint alleging the existence of a personal relationship between CEO Courpron and a employee under his supervision. AIG said that in the course of its review, Courpron and the employee each acknowledged that they had engaged in "a voluntary relationship" that had ended.
The anonymous complaint further alleged that the relationship resulted in improper use of company assets and inappropriate personnel decisions. But AIG said that the company — with the assistance of outside counsel — found these allegations to be unsubstantiated.
But nonetheless, AIG stated that, at the conclusion of the review, the company assessed Courpron's conduct as "contrary to AIG's expectations of its officers." Accordingly, AIG established an office of executive chairman at ILFC and cut Courpron's annual compensation by $1 million.
"I apologize for my mistake and the time-consuming distractions it created," Courpron stated. "I am committed to keep moving forward with the ILFC team and Laurette."
"We have taken the right steps to affirm AIG's and ILFC's commitment to sound conduct in the workplace," Koellner said. "The Board, Bob, and I are confident in Henri's leadership at ILFC, and we will work together to assure that ILFC continues to build on its momentum as the largest independent aircraft lessor in the industry."
Was this article valuable?
Here are more articles you may enjoy.