The Insurance Industry Charitable Foundation (IICF) has expanded its traditional weeklong insurance volunteerism event in October to include an industrywide effort to boost charitable donations by insurance professionals.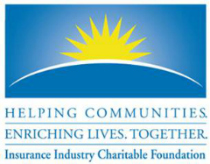 "IICF Week of Giving" will run October 13-20, 2012 nationwide.

The volunteerism element of the event includes teams of insurance volunteers fanning out into local communities to donate three or more hours of service at nonprofit organizations. The volunteer component of the weeklong effort provides thousands of hours of service to community charities throughout the country.

"IICF Week of Giving gives everyone who works in the insurance industry an opportunity to take a leadership role in community involvement, in ways both small and large," said Bill Ross, CEO of IICF. "Week of Giving brings the insurance industry together in a united effort to give time, talent and resources and benefit their local communities."
New Fundraising Platform
This year, a new fundraising platform invites every insurance employee to donate via text message. Throughout October 2012, employees can donate $5 by texting INSURANCE to 50555.
Text donations will be divided among nonprofit organizations chosen by the IICF regional division boards. Givers also may donate online at www.IICF.org. The selected charities will be announced in July.
"IICF Week of Giving" is an expansion of IICF's "Volunteer Week," which was created in 1998 and was held annually through 2011. Volunteer Week, the brainchild of IICF co-founder Bruce Basso and other insurance leaders in northern California, spread to other regions of the country since its start.
Over 155,000 Volunteer Hours Provided
IICF's Volunteer Week volunteers have provided more than 155,000 volunteer hours, serving more than 150 nonprofits nationwide, and involving more than 200 industry companies and offices.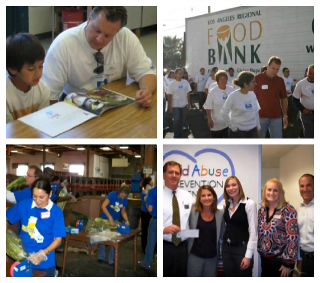 In 2011, volunteer projects were held in 18 states including California, Colorado, New York, New Jersey and Connecticut through the IICF's Western and Northeast divisions as well as in Chicago and Kansas City through the then-newly formed IICF Midwest division.
For 2012, the newly formed IICF Texas/Southeast region based in Dallas will join the effort.
Volunteer teams can sign up at http://volunteer.iicf.org/ and choose their projects from a wide range of needs, including disaster preparedness, education, the environment, housing, senior issues, women's issues, and youth and children. IICF makes volunteering simpler by making initial contacts with the charities, to lessen the organizational burden on volunteers and their team leaders.
The IICF seeks out volunteer opportunities with community organizations, schools, and other nonprofit entities. The foundation provides web-based registration for volunteer teams and puts volunteer team leaders in touch with the charities with which they'll work.
Volunteers from a broad spectrum of industry employers—reinsurers, carriers, agencies, brokerage firms, consulting firms, law firms, trade associations and other industry-related companies—are participating in IICF Week of Giving.
The IICF was established in 1994 and is completely directed and funded by the insurance industry. The foundation seeks to help communities and enrich lives by uniting the collective strengths of the industry to provide grants, volunteer service and leadership.
Since its inception in 1994, IICF has contributed more than $18 million in grants to charities and 155,000 volunteer hours to hundreds of community nonprofit organizations. IICF is a registered not-for-profit organization under section 501(c)(3) of the IRS code.
Was this article valuable?
Here are more articles you may enjoy.